Main Content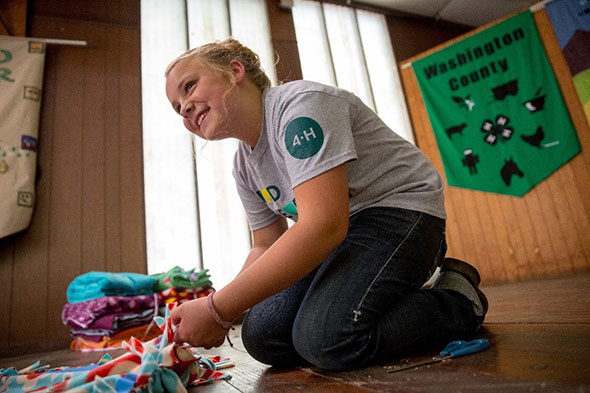 Get Involved!
Join, volunteer, or start a 4-H Club in Bergen County today! Becoming a 4-H Club Member is a great way to make new friends, learn lots of new things, and become a better you. The 4-H motto is, "To Make the Best Better!"
The four H's of 4-H stand for: head, heart, hands, and health, and the four essential elements of the 4-H program are independence, belonging, mastery, and generosity. Through caring adult volunteers, supportive 4-H staff, land-grant university (Rutgers) resources, and fun and informative events, we strive to provide opportunities for youth to find their spark, learn new skills, and build confidence, and we encourage youth to "make the best better" within themselves, their clubs, and their communities.
As a 4-H volunteer you can be a part of this very rewarding experience, improving the lives of youth in your community. Volunteers are essential for the success of the 4-H program and its youth participants. There are various ways in which you can volunteer. We can help to find the right volunteering opportunity for your skills, interests and availability.
The Bergen County 4-H Clubs
In addition to project area specific learning, Bergen County 4-H clubs are dedicated to making a difference in their communities through service projects.
Learn the basics of shooting a bow and arrow. In this 4-H club you will learn the skills you need to hit the target every time!
Farm Friends Homeschooler's Group
Learn all about farms – animals, insects, foods and more!
Garfield's Blessings
Youth with special needs, along with their parents, are invited to join this club. The club focuses on teaching basic life skills and socialization skills, as well as providing fun opportunities for learning other skills in the areas of sports, STEM, gardening, photography, and more!
Garfield Garden Club- on hiatus
Club members work in a community garden and green house and learn all about gardening, from flowers to vegetables, to roots and bugs. Kids from grades K–13 are welcome to participate.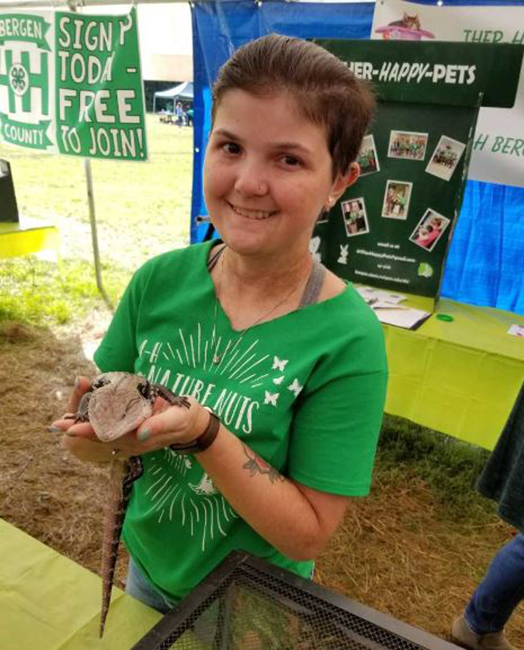 Youth in grades 6–8 are invited to join this leadership and team building club. Youth learn how to be better teammates, get to practice their leadership skills, and give back to the community.
Mahwah Community Club
The primary focus of the Mahwah Community Club is learning how to cook! There are many skills required in order to successfully prepare a dish and you learn them all in this fun club – plus you get to try everything you make!
This club is for nature enthusiasts! Members in grades K–13 participate in backyard projects, learn about the great outdoors, and build environmentally friendly crafts and projects.
If you enjoy the great outdoors, this is the club for you! Activities may include anything, from learning to camp/backpack, outdoor survival, river sports, hiking, rock climbing, etc. Youth in all grades are welcome to participate. Parent participation is required for younger children.
Youth in grades 9–13 looking to build leadership skills and take on service-learning projects that will make a difference in the community around them are invited to join this fun club.